Company
Management
Linked by the common past since their university, our executive board has been working on joint projects since 1996. In 2002, Mohamed Chergui, Hammouda Bouassida and Marcus Klasterer founded the think tank Business Solutions AG. Lassaad Ben Jamaa joined the present three-man board team in 2006.
Along with division managers for digital product development, IT project Management and information security, they form the management board of our company.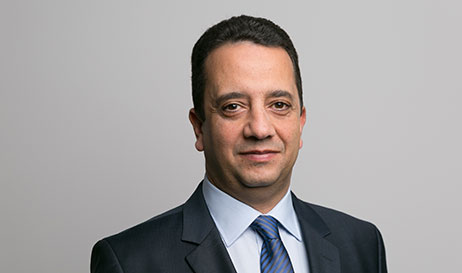 Hammouda Bouassida
Chairman
Hammouda Bouassida studied electrical engineering at TU Munich. He gained a lot of experience around software development. Since 2003 he has been a board member of think tank. Currently he is advising customers on information security issues. In his free time he does sports or reads, preferably at the ocean.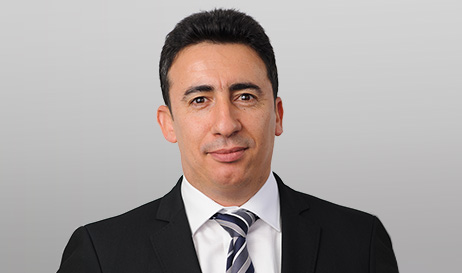 Lassaad Ben Jamaa
Chairman
Lassaad studied computer science with main focus on software engineering at TU Munich. Beside his knowledge of technology, his core strengths are project planning, project controlling and quality control. Since 2006 he has been a board member and works daily with IT projects in Nearshore. In his free time, preferably he spends time with his family and enjoys swimming.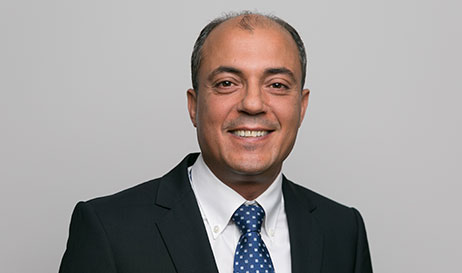 Mohamed Chergui
Chairman
Mohamed Chergui is a board member at think tank. Born in Tunisia, he attended the Technical University of Munich (1989-1995), where he received his degree in electrical engineering, majoring in information technology. Consulting, design, IT architecture as well as implementation of innovative software solutions belong to his core competencies. In his spare time he enjoys swimming, running, reading and travelling.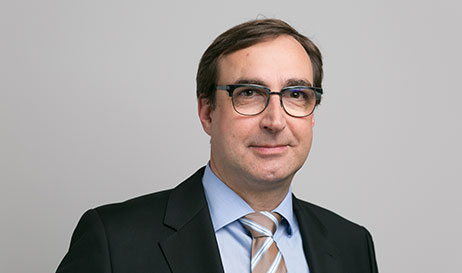 Steffen Grimmeiß
Head of IT Project Management
Steffen studied business administration at the University of Hamburg. As head of agile and classic IT project management, he is responsible for the operative project business at think tank. In his free time he like to run and to travel to faraway countries with his wife.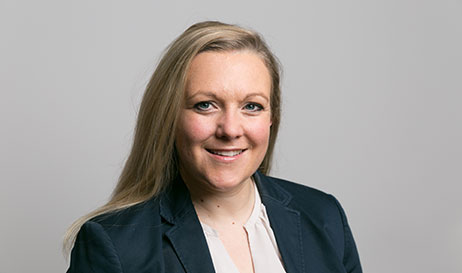 Daniela Panzenböck
Head of Digital Product Development
Daniela Panzenböck studied social sciences and business psychology at LMU Munich. She is passionate about creative innovation methods and agile, user-centered concepts for the design of digital products. In her free time she likes to sail on the Ammersee.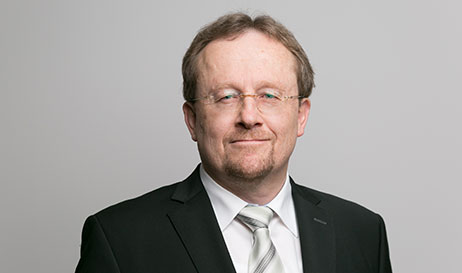 Klaus Steinkirchner
Head of Information Security
Klaus Steinkirchner studied business informatics and has been working in the IT industry for more than 25 years. In the think tank team, he is responsible for the division information security. Klaus spends his free time with his family and friends in the nature, taking photographs and reading.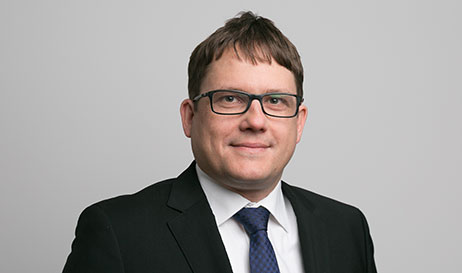 Florian Schnappinger
Head of Sales
Florian Schnappinger studied business administration at the University of Passau. As sales manager, he takes care of all topics of sales. In his career he can show more than 10 years of experience in the IT sector. He spends his free time with his wife and two daughters. Also he is regularly found at airfields.