Our representatives, including myself, were among the attendees of the 2nd Munich Digital Dialog, which was organized under the slogan "Bavaria digital, shaping the future". Prominent speakers like Christoph Weigler (General Manager, Uber Germany), Jens Monsees (CDO, BMW) and Dr. Gudrun Socher (TU Munich) expressed their views on the concept of digitalization and its definition. In the course of their speeches they frequently referred to "digital helpmates", which increasingly influence our daily life. They represent more than just a mere conversion of data from analog to digital, but rather an "appropriate and secure combination of digital signals, interfaces and data". I took this opportunity to contemplate about the definition myself. What is digitalization and how does it differ from digital transformation? Is there a difference at all? In his acclaimed book "Digital Disruption", Kurt Matzler provides plausible answers to these questions. The digitalization involves the deployment of technology to improve the implementation of the business model or internal processes, whereas the digital transformation describes a much more fundamental shift. Simply digitalizing will not set the transformation process in motion.
Stage 1: The digital product
The very first step towards transformation is the digital product. Everything capable of collecting data, be it sneakers, training balls, industry or coffee machines – should. The world is getting SMART, while sensor placement is getting cheaper and easier. But how do we take advantage of this data flood?
Stage 2: Process and decision-making automation.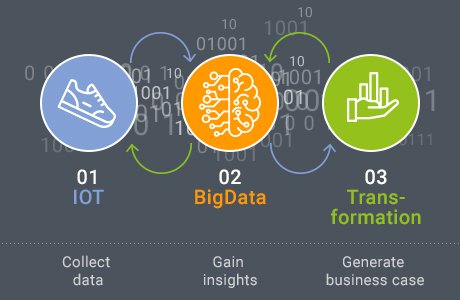 Automation of these processes is vital for the elevation to the next stage. AI and big data implementation allows us to cut the cost and boost the efficiency by using real-time data to optimize the production cycles (JustInTime) or for predictive maintenance purposes. The actual pinnacle is, however, yet to come.
Stage 3: New business models
Switching to the digital business model and profit strategies deriving from it, unlocks great potential for generating added value. AI allows us to collect information, which can be structured to serve as a solid foundation for new digital services. New information + customer benefits = new profit strategies. Digitalization does not take full effect until stage 3 and can be classified as transformation only thereafter.
Changes affect all industries
Monsees' speech points out that the entire automotive industry has to transform, in order to prevent degrading to a mere hardware supplier with low added value. After all, car-as-a-service and mobility-as-a-service represent a brand new market with 70 million potential customers for BMW. The Mobility Open Blockchain Initiative (MOBI), which represents 70% of the automotive industry, was launched as a part of an effort to tackle the mentioned transformation issue. The objective of this NPO is to develop sustainable, blockchain-based industry standards. When it comes to digital transformation, Christoph Weigler, General Manager of UBER Germany, knows ropes the best. No other venture experienced such a transformation as the former limousine vendor from San Francisco, which meanwhile made it to the biggest taxi provider. We witness how UBER adopts its various manifestations such as uberPOOL, uberMILITARY, uberGREEN, uberEATS, uberFREIGHT, not to mention the upcoming uberAIR. We witness how eight couples use the uberWEDDING service, where the founder Travis Kalanick conducted the ceremony. I wonder whether we would witness uberBABY soon as well, given the amount of babies being born in UBER vehicles.
Features of disruptive transformation
Many transformations emerged from a niche (or San Francisco) where they could evolve undiscovered, under the radar of major market players. Their value is based on platform economy, which facilitates monopoly formation induced by the network effect. The UBER service gains more customer value with every additional user. Hence, the access to the resources is of higher importance than the actual possession. Companies implementing this business model have the potential to grow exponentially. Another transformation feature is the level of personalization and regionalisation. In contrast to industry age, as all products were subject to standardization, the business models nowadays rely on individual customer approach. Amazon, for instance, could incorporate this trend in its model and increase the share of individualized recommendations up to 30% of its overall turnover. Dirk Gehlen's speech, a columnist of the Süddeutsche Zeitung, was my personal highlight of the event. He pointed out, that digitalization age requires a mindset which copes with the modern stress overload as a default setting. Just like the pragmatic shruggie, a Japanese emoji, who doesn't care if he knows all the answers and encounters our increasingly complex world with a simple shrug.
Sources : Kurtz Matzler, Franz Bailom u.a., "Digital Disruption – Wie Sie Ihr Unternehmen auf das digitale Zeitalter vorbereiten" Dirk von Gehlen, http://www.deutschlandfunkkultur.de/dirk-von-gehlen-ueber-das-pragmatismusprinzip-mehr.1008.de.html?dram:article_id=408119.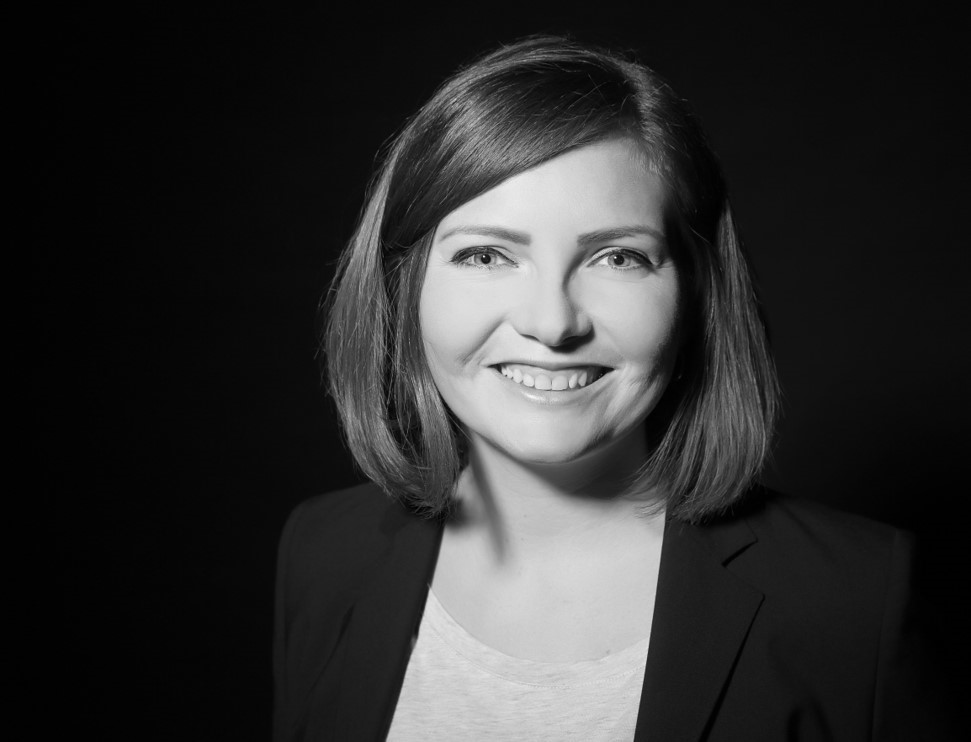 Theresa Wilfer
Theresa Wilfer studied business informatics and has several years of experience as a project leader in ECM consulting for digital applications. Besides contributing articles on digital and essential.