Digital transformation affects far more than just corporate strategies and existing business models. It also triggers a shift towards a new set of working requirements within the organization, both for employees and management. Tight TTM frames, intense dynamics and high customer centricity set the current pace, which in its turn demands higher levels of communication, collaboration, creativity and agility. Digital transformation compulsorily involves the transformation of the corporate culture and organizational forms and comes hand in hand with implementing agile strategies in project management.
SCRUM and post-its
So what is our vision of deploying agile strategies, SCRUM or any other similar development framework? Do post-its on boards make us agile? The software development industry initially started implementing the SCRUM framework in the 90s, for exact this purpose: to be able to redefine the final objectives through continuous feedback, and to react faster to ever-changing requirements. It represents a highly empiric approach, which allows to fulfill the requirements by providing the artifacts iteratively.
Mindset Agile
Agile working has more applications than just SCRUM and the roles and artifacts it involves. It is crucial to fully comprehend the mindset to deploy the agile strategy correctly. Agility can only thrive in teams which completely incorporated the agile principles. It's about being open-minded, testing new things quickly and learning from the obtained results. One must accept the complexity and embrace it with new ideas, without fearing any mistakes.
Creative, user-centered tools and methods
Agile methods are now also being effectively applied in such fields as requirements management and product design. Increasing levels of customer centricity throughout the process of digital transformation pan the spotlight on the actual user and his needs. It highlights the reason why design thinking is often referred to as a "human-centered" approach. User Story Mapping is an efficient method in requirements management, used to get an overview of all objectives, target groups and features, and to organize them. Cards and postits are used to serve the purpose of visualizing related content and not just because it's in. It allows one to cluster, structure and "move" the units, to document the user stories in an effective way.
Visualization and Testing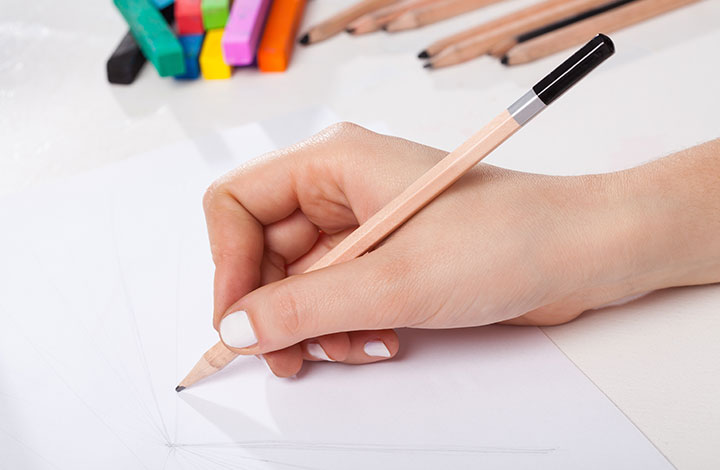 Prototyping represents an unsurpassed example for demonstration of agile principles. Nothing is more suitable to apply the principles of trying, testing and learning. "Never come to a meeting without a prototype" is the slogan of the prominent Silicon Valley-based design company IDEO. For a good reason. Even a pencil sketch can be a valuable tool in understanding and developing the idea. Visualization and Prototyping are the main pillars of agile philosophy.
Working efficiently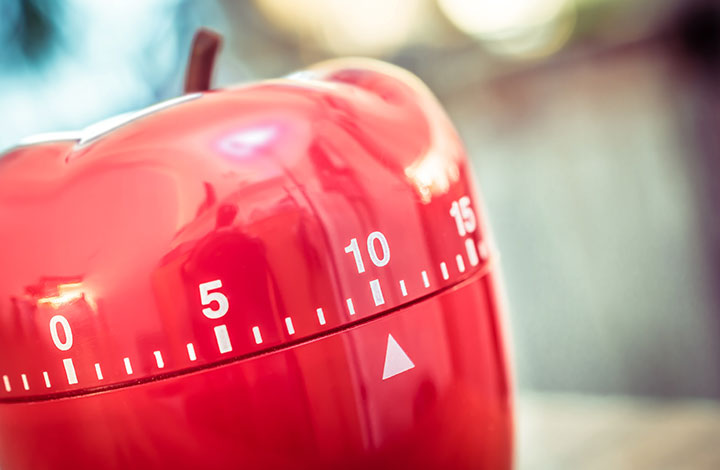 The ability to focus stronger on smaller objectives, makes working agile also a more productive and efficient way of working. Let us analyze a time-timer, for instance – a basic tool which can be recommended to any agile team. It sets specific goals for the team or single team member/s, which are to be achieved within a predefined time frame. It improves the focus immensely and helps to filter the minor details during the workshops. Working agile also means discipline. SCRUM artifacts, for example, must be processed and delivered exactly as planned. To attain the desired progress, goals and requirements for every sprint must be stated in a clear, precise manner.
User priority
Making user the top priority pays off not only during our applications and solutions development process, but also as we determine the methods of how we work. Agile working means interacting and collaborating closely with other team members. "User stories" represent an excellent example thereof. What is it? An issue type in Jira? Sure, but primarily it's a tale which needs to be told. Tell stories! Essentially, it is about getting the same perception of needed requirements, not the documentation. It's the interaction between the product owners and developers what truly counts. Agile working certainly involves many other topics such as, test automation or deployment of DevOps toolchains, as well, however, it can only deliver the desired results, if the methods and tools follow the mindset and agile principles are actually being implemented.
Selbstverständlich geht es bei Agilem Arbeiten auch um Themen wie Testautomatisierung, den Einsatz einer DevOps Toolchain und vielen weiteren Aspekten. Die gewünschten Ergebnisse wird Agiles Arbeiten aber nur dann erzeugen, wenn die Methoden und Tools dem Mindset folgen und agile Prinzipien Anwendung finden.
Daniela Panzenböck, Juni 2018