Agile transformation in the banking environment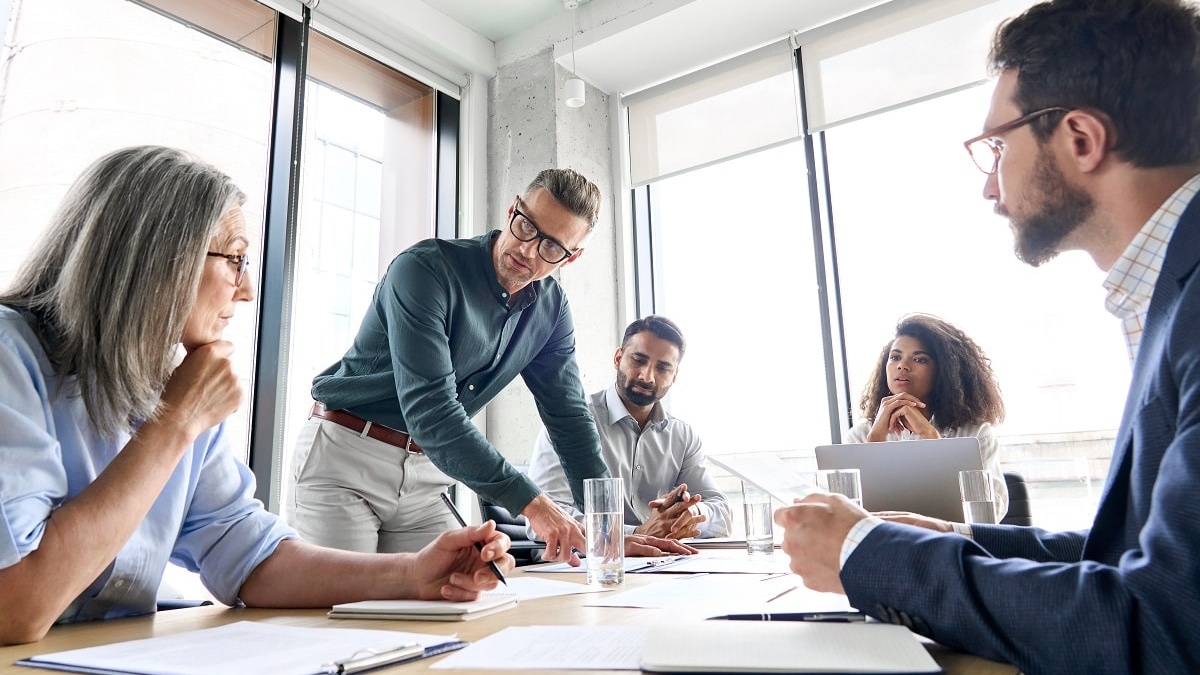 Agile transformation requires a high degree of willingness to change. Awakening this in all those involved is not easy, especially in the banking environment, and often requires external support.
Change is difficult for most people. However, the hurdles are often particularly high in very traditional companies and in the banking environment, even though the knowledge that a change towards digitalisation and agility is inevitable has become established in this sector. However, there are a number of things to consider when introducing agile working.
Stakeholder analysis and hands-on training
The most important thing is to identify and meet all stakeholders in a first step, for example in the form of a stakeholder analysis. In this way, they can be convinced of the necessity and feasibility despite the many regulations that exist in a banking environment. Because the agile transformation can only succeed if there is a willingness to change at all levels. This is especially true for the management level, where, as in many industries, a classic understanding of leadership still prevails.
For external consultants who accompany this change, it is therefore particularly important to create a basis of trust. This can be achieved through successful communication on the part of the consultants as well as practical training, in which not only the know-how but also the practical approach is conveyed and its advantages made clear. Intensive training in advance also results in a better understanding of agile work from the outset. Ultimately, however, it is the constantly improving results that provide the best arguments.
Coaching and team building support agile transformation
An important tool for supporting the agile transformation, especially in banks, is coaching, in which old thought patterns can be softened in order to increase acceptance for innovations. This is particularly important because prior knowledge on the topic of agility can vary greatly and individual employees therefore have different attitudes to it. Through group or individual coaching, consultants can also bring employees to a common level.
Since new teams are often created during agile working, team building measures are essential from the beginning to strengthen trust among each other on the one hand and to work together on the new working model on the other. Because agile working works differently in every company and should and must be shaped by the employees. This also means that solutions are developed by consultants together with the employees and the management.
Support from external experts in new roles
If management is involved in the process and also in the training sessions from the very beginning, the risk of a blocking attitude from this direction can be successfully prevented or at least minimised. Conflicts within the team or with the management can be recognised more quickly and can also be solved better.
In addition to good preparation of the team and management, it makes sense to bring in experience in the form of external support, for example as a Scrum Master, in order to introduce the necessary processes and empower the employees to shape the change themselves. Because every change needs time and support. What this looks like varies from case to case, of course.
In conclusion, it can be said that agile transformation can make a lot of sense in the banking environment, especially in IT applications. The prerequisite for this is that the special circumstances in the banking environment are taken into account and that the introduction of new working models and processes is prepared and accompanied accordingly.