More investments through simplified lending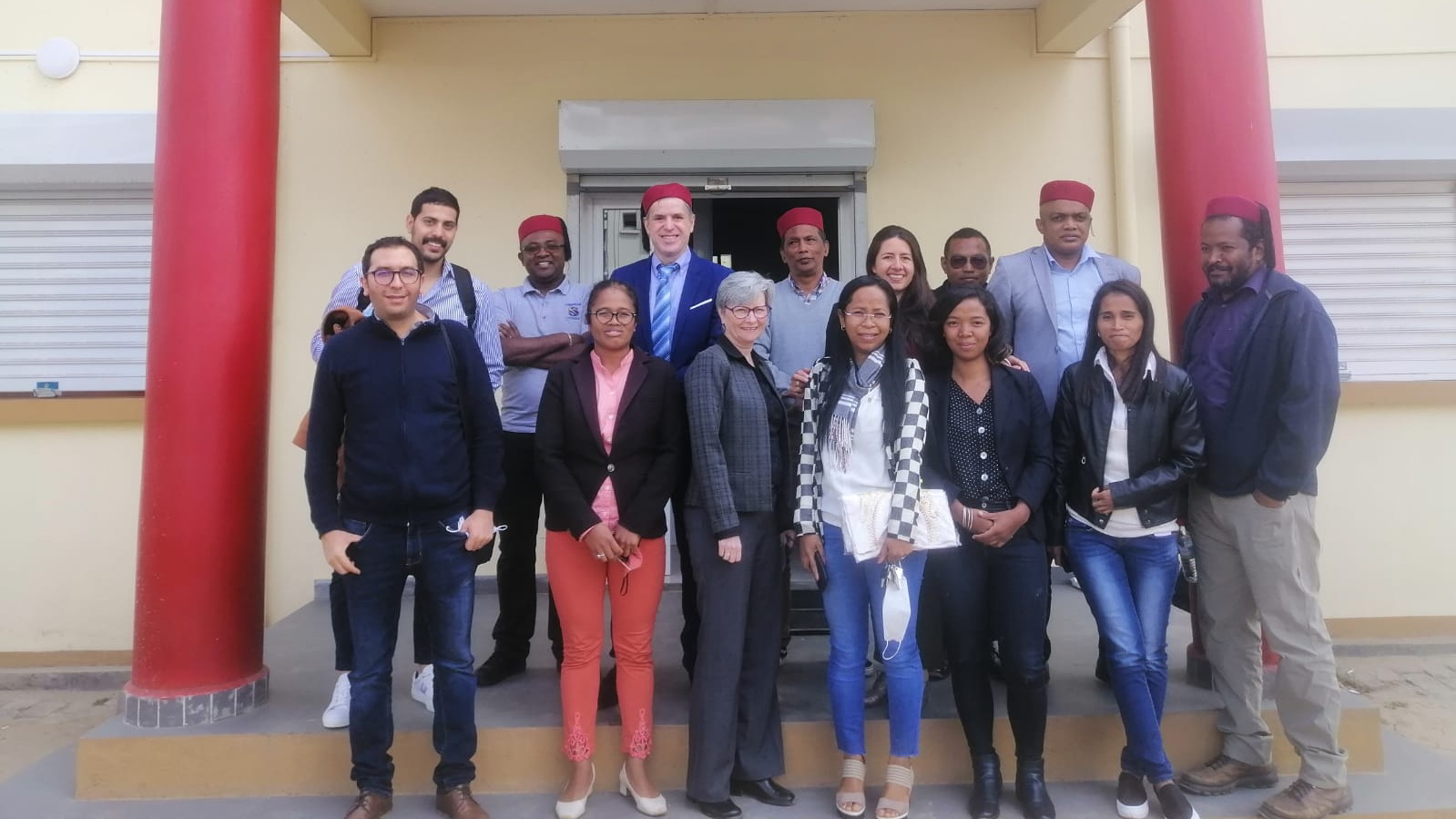 A trip to Antananarivo, the capital of Madagascar, marked the start of the concrete implementation of the project of an online platform for applying for loans, which the think tank (tt) is carrying out on behalf of the government of Madagascar.
Government of Madagascar commissions think tank
Workshops and meetings to plan the project
A delegation from think tank Business Solutions flew to Madagascar with a finished concept and UX design. In four full-day workshops with the various partners, all details for the implementation were clarified. In addition, the project staff from all organisations were able to get to know each other in this way in order to clarify roles and responsibilities and to ensure that the project runs even more smoothly. In addition, further meetings were held with payment providers to guarantee the connection to the interfaces with the other platforms such as payment solutions, electronic signature and with the RCS-CM trade registry of Madagascar. A highlight of the trip was the signing of the official project contract by Mrs. Micheline Hery Manantenasoa, Head/President of PIFM and Yassine Kaaniche of think tank and with the local IT partner IBONIA. IBONIA is to support think tank on site, organise appointments and provide all necessary information for the project. After the go-live, it is planned that IBONIA will support the tt team with training and support.
Project members and go-live
In total, five major organisations belong to the project team besides tt: the International Finance Corporation (IFC), part of the World Bank Group, PIFM (Project d'Inclusion Financière de Madagascar), RNCS (Ministry of Justice of Madagascar), UGD (Unité de Gouvernance Digitale), EDBM (Economic Development Board of Madagascar) and tt's local partner IBONIA. After the successful kick-off meeting, nothing now stands in the way of the go-live on 3 November this year.