Transformation Management for digital change,
that benefits everyone in the company.
The world around us is increasingly characterised by volatility, instability, complexity and ambiguity. In order to be prepared for the resulting changes, transformation towards an agile organisation is a must. As experts for transformation, we accompany you on this path. 
The basis for our transformation management is the transformation strategy, which we develop based on your needs and goals. Since change primarily affects people in addition to processes, systems and workflows, we work from the very beginning of our transformation management process to foster your employees' willingness to change. Our goal is to ultimately make ourselves redundant by empowering you and your employees to manage and shape agile change themselves.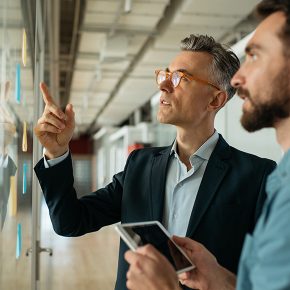 The transition from a normal to an agile organisation is not always easy. We advise you every step of the way. The linchpin in all change processes are the people. In a stakeholder analysis we identify all stakeholders inside and outside your system. We clarify the needs in order to develop a strategy on how each individual can be involved in the transformation process and accompanied during it.
The new roles such as Scrum Master or Product Owner as well as a new understanding of leadership are accompanied by new challenges that are associated with skills that we teach you in practical trainings and workshops.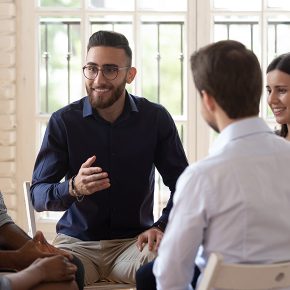 Agility is first and foremost a question of attitude. We promote the agile mindset through coaching measures. This applies to all levels, to leadership as well as to employees and teams. In this way, we empower all employees to actively support and help shape the agile and digital transformation.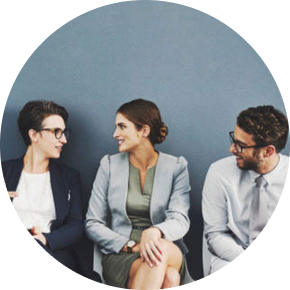 It can often help if experienced product owners or scrum masters accompany this transition. We provide you with these to further empower and accompany your employees until they have settled into their new roles and can continue to shape and drive the agile transformation themselves.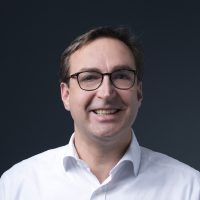 "Agile transformation starts in the mind. That's why we always focus on people."
Steffen Grimmeiß

Agile Consultant