Success through quality, budget control and time management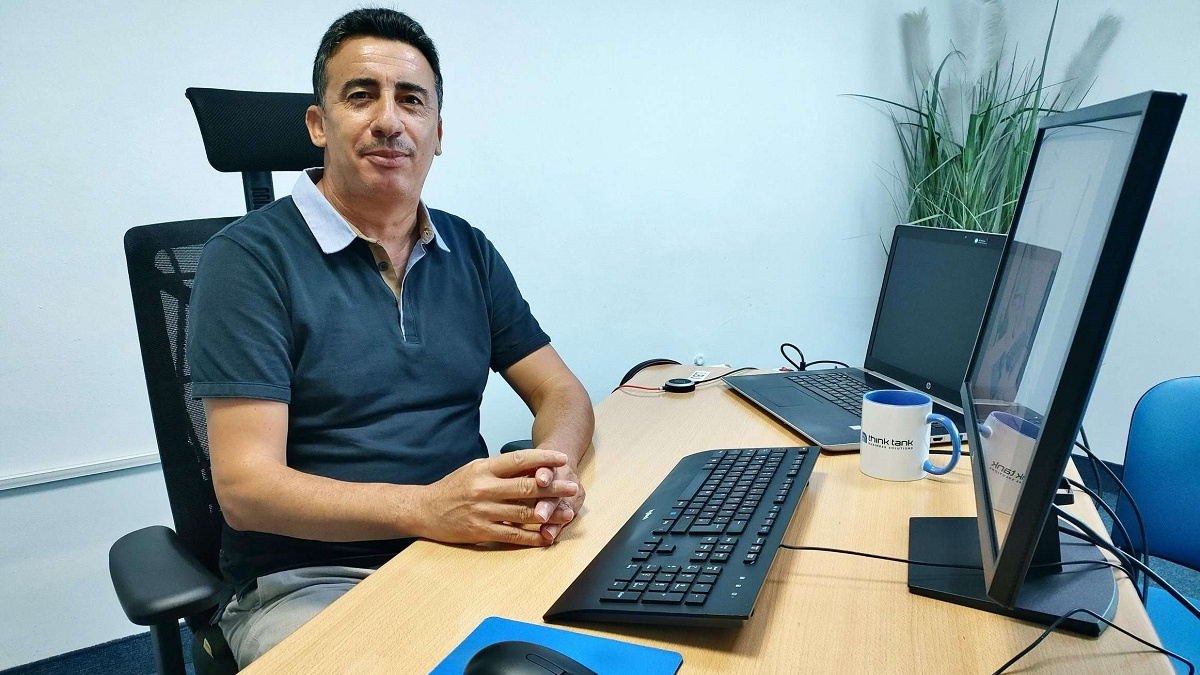 In the interview series for our 20th anniversary, Lassaad Ben Jamaa talks about the cooperation with Munich and the success factors for think tank.
Communication decisive criterion
How did the idea of founding think tank Tunis (TTT) come about?
We, Lassaad, Mohamed, Hammouda and Yassine, already thought during our studies in Germany that we would like to give something back to our country, since Tunisia made it possible for us to study in Germany through a scholarship. We also wanted to stay up to date technologically. We also saw how much potential there is in our home country. The education is very good, there are many good graduates and engineers looking for work. That's why the think tank was founded in Tunisia in 1998. We wanted to transfer the German model here, the discipline, the way of communicating, and since we also wanted to do projects in Germany, we then opened a location in Germany in 2002, which has since become the headquarters and bridgehead to Europe.
You work closely with the Munich office. How does the cooperation work?
We know each other very well, we have also worked together in Germany, so we had a personal level. In principle, it was just a continuation of the cooperation with a different local distribution. What was and is important to us is the mutual respect that characterises our cooperation. In addition, we implemented the same working model at both locations, because of course there are differences in mentality. Germany pays a lot of attention to processes, everyone has their defined tasks. We have adopted this here in Tunis in order to be able to deliver the proverbial German quality. Overall, we see ourselves as a German company with three important values: quality assurance as well as precise time management and strict adherence to the budget.
Decisive for a successful cooperation is, of course, communication and exchange among each other. In the past, we used to communicate a lot on a personal level; there were weekly meetings and frequent trips to Germany. I was present on site at least three to four times a year. In addition, there were and are regular coordination meetings at all levels, be it with the management or the sales team. We are also in constant exchange at the project level. For the daily exchange, we have our dailies to receive all information in time and to guarantee transparency. With time and the development of new technical possibilities, we conduct most meetings online. But still today there are regular visits of staff from Tunis to Germany and vice versa, as the personal level is simply hard to replace in the long run.
How has TTT developed since its founding?
In 1998 we started with one developer, then there were two. The number of employees has grown steadily. At first, we only hired developers. With the expansion of our range of services, it also became necessary to hire specialised staff, starting with product owners, scrum masters, DevOps developers and ending with sales and HR staff.
What do you see as the most important reasons for the successful growth?
The most important is, of course, quality. Then there is our flexibility and availability. We are able to react very quickly to our customers' requirements. In addition, we have meanwhile built up a great deal of expertise in many areas such as e-government processes or also finance as well as automotive, so that we are not only an IT service provider, but can also contribute our specialist know-how. This allows us to offer everything from a single source, which is often very important, especially in the public sector. In addition, we have proven to be a very reliable partner.
What are TTT's greatest successes?
I am very proud of the well-known clients we have been serving very successfully for years. We are also proud of the fact that we have already won several tenders from African governments, such as the project in Madagascar, which makes it easier for investors to obtain loans. Our reputation is now so good that the Tunisian Trade Registry approached us after the new bidder, who actually won the tender, failed to implement it. We were then still able to complete the project successfully. Our office building, from which our logo is visible from afar as a trademark, is also very important to me as a visible sign of our growth and success.
What are the focal points of your work?
We want to focus on three levels. First, it is important for us to strengthen ourselves internally, to further consolidate structures so that cooperation continues to be successful. To this end, we want to optimise and adapt our processes even more so that we can continue to implement projects on time, with high quality and within budget in accordance with our goals. Our growth also makes it necessary for us to strengthen ourselves in terms of sales in order to build up an even larger sales pipeline. The third factor is that we always want to use the latest technologies, so we are constantly looking at and adapting our portfolio to meet the needs of our customers.
What do you value in your employees? What do you offer in return?
Of course, quality training is very important to us, but it should also be a human fit, they should live our values and be committed. People who are not ambitious will not get anywhere with us. Our employees should love their job, have fun and be passionate about their work and not just see it as a salary provider. In return, we offer a salary in line with the market and try to design the premises so that everyone enjoys coming and can work comfortably. We also offer quiet corners and other relaxation facilities. We try to do more than the standard in terms of team events and training. Our staff register their needs for these and we try to facilitate them when it fits our strategy. For example, there were English classes, as this is extremely important for communication with the Munich location. In principle, you can say that we always try to see the person in the employee.