Nearshoring in Tunisia: Is it possible?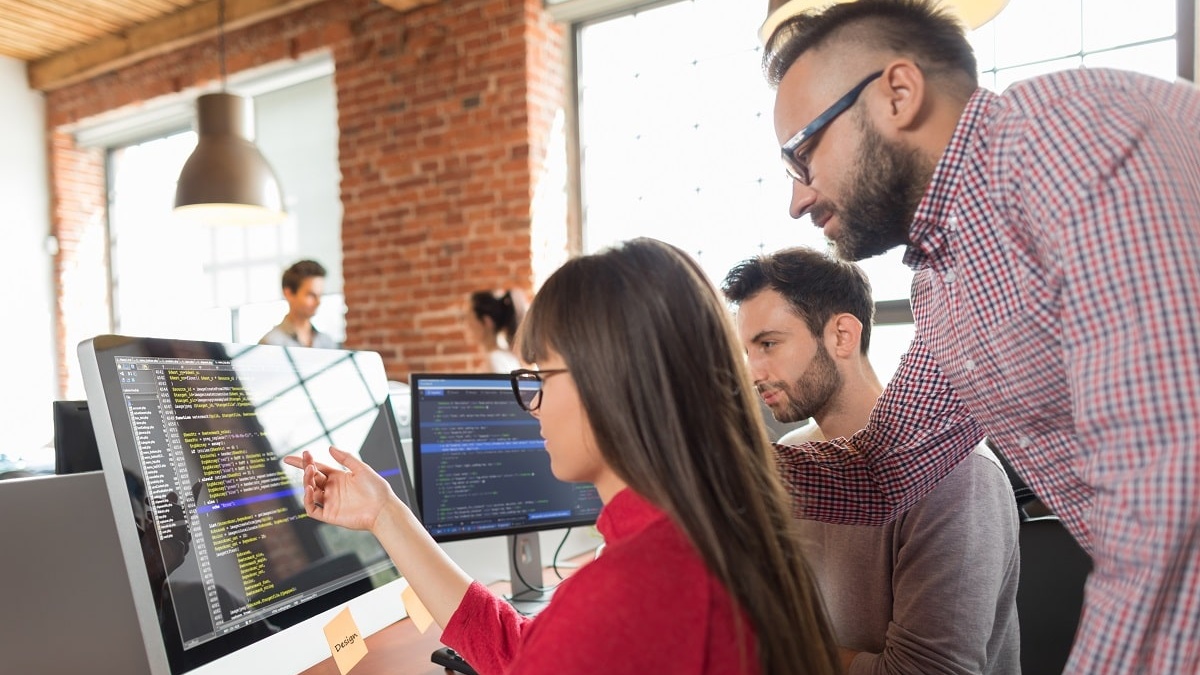 Six reservations reassessed
A lack of skilled IT staff and lower costs are only two of the reasons why many companies outsource their software development to a nearshoring partner. The choice often falls on Ukraine or Poland. There are still reservations about countries like Tunisia. Are these justified?
Many companies in Europe are now using nearshoring partners to outsource their software development or entire business processes due to the lack of skilled IT staff and high labour costs. The classic choice is Poland, Bulgaria or Ukraine. But locations such as Tunisia are also becoming increasingly important in this context. However, there are still reservations about non-European partners, which can easily be refuted, because nearshoring in Tunisia also offers many advantages.
Quality training and geographical proximity
Quality: In Tunisia, higher education is of high quality and absolutely comparable with Western European countries. 240,000 students graduate from higher education each year, of which 20,000 are engineers and scientists and 9,000 are information and communication technology graduates. Tunisia has more than 50 engineering schools that teach computer science, among other subjects. This guarantees high quality in the implementation of software projects.
Distance: Even though Tunisia is located on another continent, the time difference is a maximum of one hour in summer and a flight takes only a little more than two hours. Thus, in contrast to offshoring in countries like India, it is guaranteed that contact persons are available during European business hours to make arrangements or solve problems.
Multilingualism and stable infrastructure
Communication: Large parts of the Tunisian population speak fluent French, English is taught at school from grade 4 and there are certified as well as professional language institutions for the German language. In the technical professions, French and English can be assumed, and German and Italian are often added. The local distance can be bridged without problems thanks to digital means of communication, which have developed even further during the Corona pandemic. The good telecommunications infrastructure, in which Tunisia is a leader in the southern Mediterranean, also contributes to this.
Mentality: Without question, there are differences between the German and Tunisian mentality. However, companies like think tank Business Solutions now have decades of experience in implementing numerous projects with European partners. A German bridgehead consisting of product owners and IT consultants additionally guarantees that the cooperation with the customers runs smoothly.
Hands-on mentality and cost savings
Management: Managing a project is always challenging, especially when a hybrid, multinational team has to be managed. To ensure the smooth running of a project, an agile working model is a good choice, which has also become popular in Tunisia, especially in the development and implementation of software in companies like think tank. By having German colleagues manage the projects, it is ensured that the customer's requirements are always in focus. The developers in Tunisia also have a "get the job done" mentality just like their colleagues in other countries and act in a goal-oriented manner.
Costs: Tunisia is also a very good alternative in terms of costs. The hourly rates for a Tunisian employee are attractive and competitive. Despite the good quality of the labour market, the average wage costs for a full-time employee, for example, are very low compared to Eastern European countries, making Tunis an attractive North African location for business process outsourcing. It should not be forgotten that with Tunisia we are in a politically stable area, whereas in the Eastern European area there have been tensions and uncertainties in recent times.
Overall, it can be said that Tunisia as a nearshoring partner is a good alternative to the classic Eastern European countries. In combination with a German bridgehead, which can act as a translator not only of culture but also of mentality if necessary, one is relying on the best of both worlds: Availability of skilled labour, cost savings and German know-how and quality.