"Compatibility of family and work"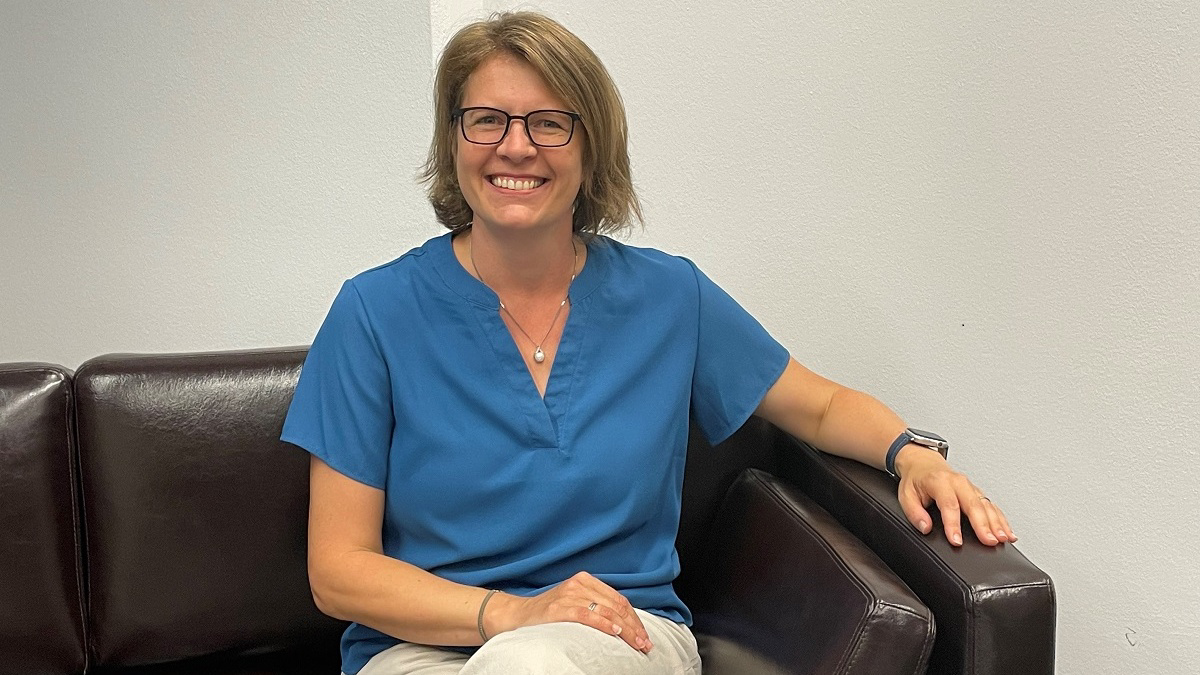 In our series of interviews on the occasion of our 20th anniversary, we are talking today to Cornela Kapl, who has helped shape the development of our company from the very beginning.
Cornelia Kapl, team leader talks about the focus of her work
What are your most important career steps at think tank?
I started in 2003 as a project manager. Later, I was involved in various IT projects on site with clients and managed software development projects in the area of banking software, including testing and support. When we expanded our range of services, I also worked as a security consultant. Since 2006, I have also been a member of the company's supervisory board. One of the most important steps for me personally, however, was the start of my work as a team leader in 2019. Initially, I was responsible for five employees, but now there are 15. The special thing about this job is that I can actively help shape the working environment of the employees and promote the compatibility of family and career. As a mother of two children, this topic is also important to me personally. I really appreciate that at think tank you can develop professionally even if you work part-time.
You've been with the same company for almost 20 years. What is the most exciting thing about your work?
Overall, I've always had very interesting tasks that have changed over time. I particularly value working on and with people. In the beginning, we were a start-up and of course did a lot ourselves internally, for example marketing, accounting, office management. Gradually, we were able to create jobs for the different tasks. When I look back on my career, I see that I have virtually grown with the company and also helped to shape it, which gives me a good feeling. And today, like all the other employees, I can help shape the face of think tank, because a company can only grow through its employees.
What do you see as the milestones in the history of the company?
Professionally, it is certainly the expansion from the core business of software development via IT consulting to information security consulting. The development of our own sales department, which gave us access to two large car manufacturers, was a major milestone. At that time, our third pillar, IT security, was added.
The move from Freystraße to Messerschmittstraße to more representative premises was also important. With this move, we finally left the image of the "small clit" behind us. By gaining a large real estate platform as a partner, we have further expanded our image as a reliable partner. We have built up a relationship of trust as a constant external partner and now work with 4 project owners and 18 developers together on better solutions with the client.
What makes think tank different for you?
We differ from other companies in that we pay a lot of attention to our employees. We take individual needs into consideration, employees can actively contribute. Our board members work on projects themselves, so we don't lead from the top down, but at eye level. Everyone who works at think tank can help shape the company, every opinion is heard. You can contribute right from the start, even as an intern or junior, everyone is equal.
The development from classic to self-organisation in 2018/2019 has further strengthened these processes. We see ourselves as a self-learning organisation in which more competences and responsibilities are assigned to the employees.
We also work agilely internally on many topics, for example, we have introduced OKR as a framework for modern management and thus involve all employees in important strategic topics. The development is far from complete, our organisation is in a state of flux and this year we would like to strengthen self-organisation even further.
How do you see the future for think tank? What is important?
We are currently in the process of focusing and positioning ourselves better, making our portfolio even clearer for our clients. Our great strength is that we are very reliable and flexible. Once we have won over a client, this often develops into a long-term partnership. In addition, we know our clients' pains and can react flexibly to them. We have succeeded in making our working methods hybrid. Our employees can work flexibly from home as well as in the office. We make up for the lack of office communication with daily joint meetings in the morning and virtual coffee chats and other joint appointments.
What are your personal goals for the next few years?
For me, the compatibility of family and career and the creation of an optimal work-life balance remains a topic close to my heart. Many of our employees work part-time without any disadvantages or being put on the sidelines, which is often the case at other companies. In addition, I would like to further my own education in order to be able to master the challenges of digital work in the future.