Creating added value for companies, employees and customers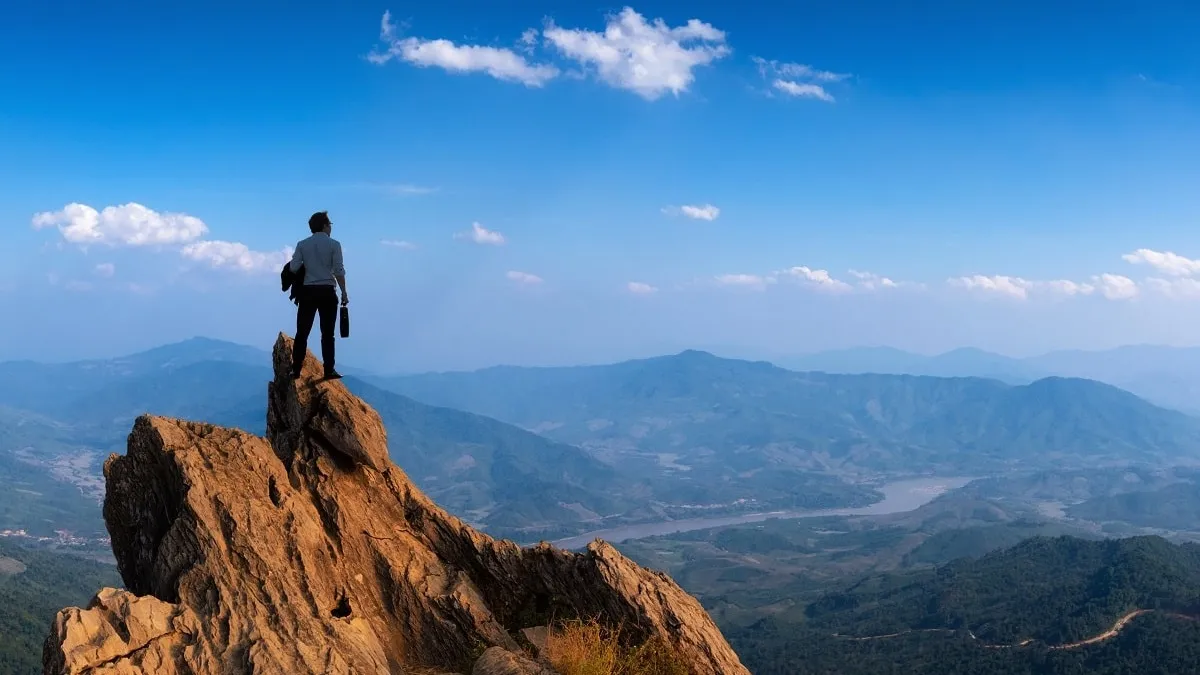 Agile transformation is not an end in itself. Its main purpose is to create added value for the company, its customers and its employees. A corporate vision can help drive and steer this change.
Think big: Why a vision is so important
Buzz words like digital or agile transformation are buzzing around in many heads. But why should companies deal with this and what does a shared vision have to do with this topic? The objective of both is to create added value for the company, the employees and the customers and to remain competitive in a world full of disruptions.
Advantages of a corporate vision
First, a brief clarification of terms: The vision describes a desirable state in the future to which employees can orient themselves. This so-called North Star shows where to a company would like to develop. At the same time, it serves as motivation and as a basis for decision-making for the entire organisation.
In its external presentation, the company distinguishes itself from its competitors through its vision of the future and can present how and for what it stands and works. However, it is crucial that the vision inspires and engages everyone. But how is it possible to develop such a rousing vision of the future for one's own company or to sharpen an existing one?
At the beginning, as with every process, there is an analysis of the current situation. In targeted interviews, employees at all levels have the opportunity to express their views. This approach offers the advantage that large parts of the staff are integrated and a more comprehensive picture of the company emerges.
In cross-hierarchical and -functional workshops, e.g. using the Walt Disney method, the six hats or the future workshop, the new image of the future can be developed together. The conscious use of creative methods opens up the space for new possibilities to leave the usual paths.
Because as Einstein already said:
"The definition of insanity is: doing the same thing over and over again and expecting different results. "
Vision and agile transformation
But what does a vision have to do with agile transformation? By comparing the current state with the vision, it becomes clear what the company can already achieve in terms of existing working models, processes and culture and where the gaps are.
It thus forms the basis for initial ideas to plan the necessary measures for the agile transformation. In addition, a common goal can help to ensure that staff and management accept and want to help shape the changes that every agile transformation brings with it.
Objective agile transformation
One of the primary goals of agile transformation is to make a company more resilient and competitive. This is achieved by simplifying processes and organisational structures in agile organisations, allowing the space for rapid decision-making within the framework of self-organisation.
This also requires a new form of leadership that promotes and demands a high degree of teamwork and self-organisation. What is needed here is not only situational leadership, but the strong leadership form of leadership in which the supervisor shadows, supports and coaches the team. This in turn leads to an increase in the level of innovation and employee engagement as well as responsiveness to changes in the market or in customer needs.
Of course, this contributes greatly to customer satisfaction and thus secures the future of the company. However, it is clear that such a far-reaching change as the agile transformation must be well planned and accompanied in order to empower both management and employees to shape it and drive it forward.
Image of the future as a positive driver
So a clear vision brings many benefits, both in general and in terms of agile transformation. The biggest one, however, is that the focus on a common goal that everyone wants to achieve together bundles a lot of positive energy and decisions are supported by everyone. In this way, every company takes an important step towards a future that enables long-term success.
Agile transformation in the banking environment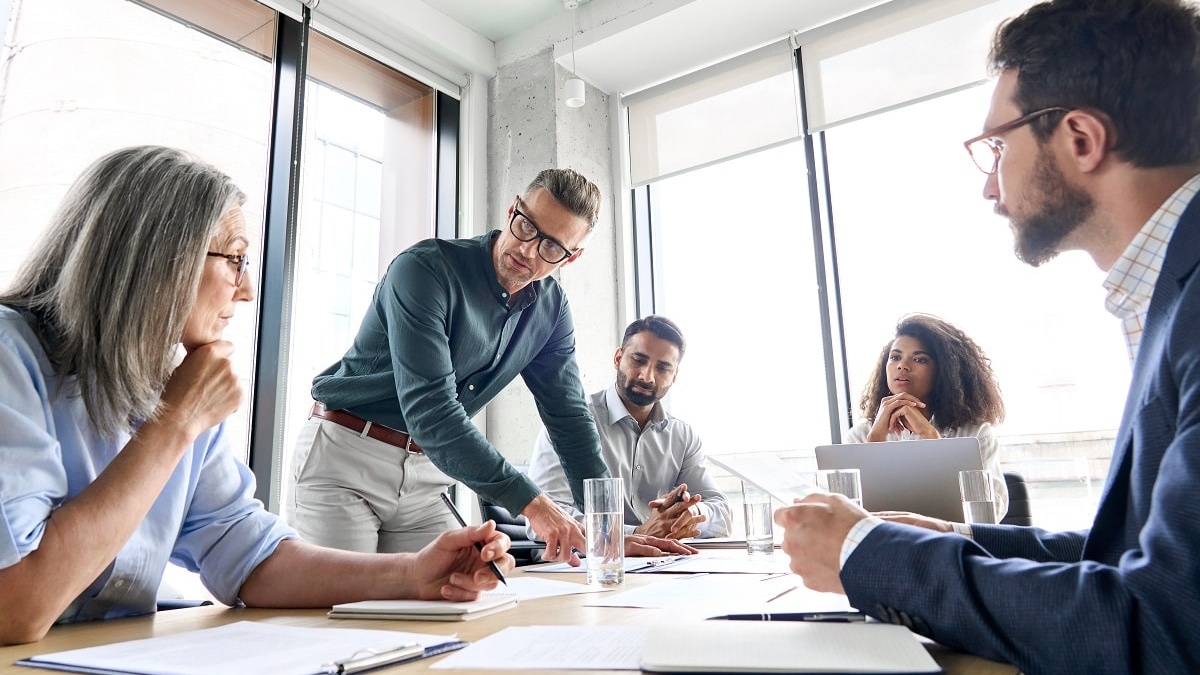 Agile transformation requires a high degree of willingness to change. Awakening this in all those involved is not easy, especially in the banking environment, and often requires external support.
Change is difficult for most people. However, the hurdles are often particularly high in very traditional companies and in the banking environment, even though the knowledge that a change towards digitalisation and agility is inevitable has become established in this sector. However, there are a number of things to consider when introducing agile working.
Stakeholder analysis and hands-on training
The most important thing is to identify and meet all stakeholders in a first step, for example in the form of a stakeholder analysis. In this way, they can be convinced of the necessity and feasibility despite the many regulations that exist in a banking environment. Because the agile transformation can only succeed if there is a willingness to change at all levels. This is especially true for the management level, where, as in many industries, a classic understanding of leadership still prevails.
For external consultants who accompany this change, it is therefore particularly important to create a basis of trust. This can be achieved through successful communication on the part of the consultants as well as practical training, in which not only the know-how but also the practical approach is conveyed and its advantages made clear. Intensive training in advance also results in a better understanding of agile work from the outset. Ultimately, however, it is the constantly improving results that provide the best arguments.
Coaching and team building support agile transformation
An important tool for supporting the agile transformation, especially in banks, is coaching, in which old thought patterns can be softened in order to increase acceptance for innovations. This is particularly important because prior knowledge on the topic of agility can vary greatly and individual employees therefore have different attitudes to it. Through group or individual coaching, consultants can also bring employees to a common level.
Since new teams are often created during agile working, team building measures are essential from the beginning to strengthen trust among each other on the one hand and to work together on the new working model on the other. Because agile working works differently in every company and should and must be shaped by the employees. This also means that solutions are developed by consultants together with the employees and the management.
Support from external experts in new roles
If management is involved in the process and also in the training sessions from the very beginning, the risk of a blocking attitude from this direction can be successfully prevented or at least minimised. Conflicts within the team or with the management can be recognised more quickly and can also be solved better.
In addition to good preparation of the team and management, it makes sense to bring in experience in the form of external support, for example as a Scrum Master, in order to introduce the necessary processes and empower the employees to shape the change themselves. Because every change needs time and support. What this looks like varies from case to case, of course.
In conclusion, it can be said that agile transformation can make a lot of sense in the banking environment, especially in IT applications. The prerequisite for this is that the special circumstances in the banking environment are taken into account and that the introduction of new working models and processes is prepared and accompanied accordingly.
Kanban vs Scrum? Which method leads to success?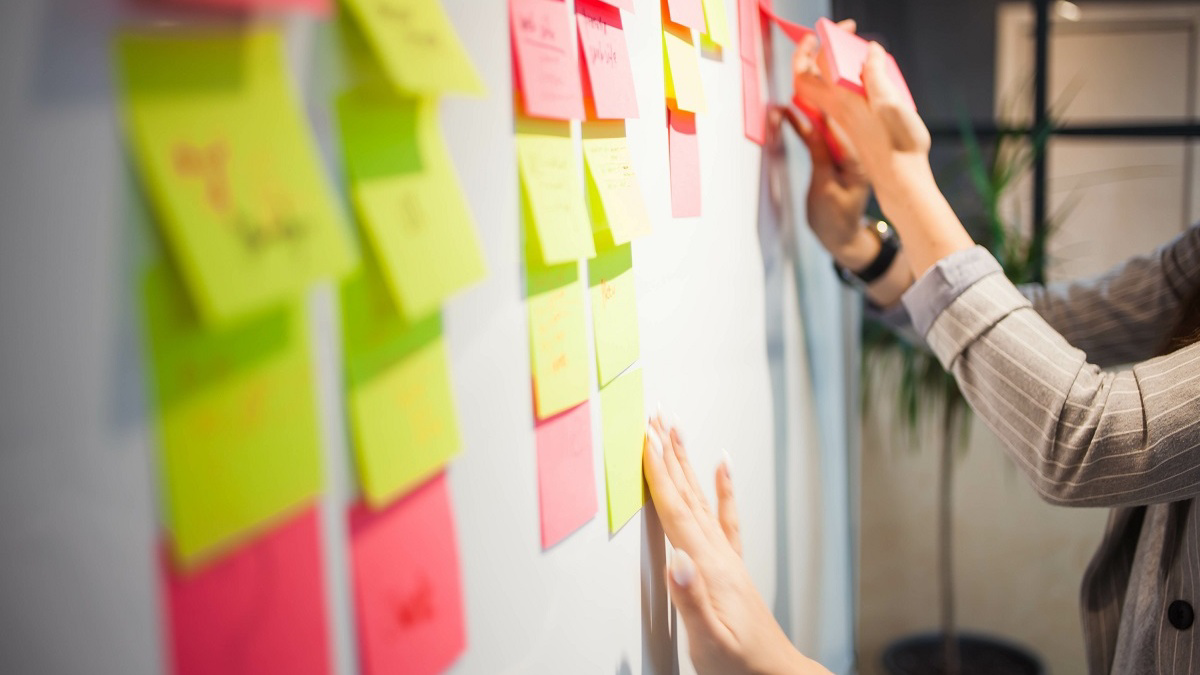 The question of which agile method is suitable for which project is not always easy. We try the comparison Kanban vs Srum.
Advantages and disadvantages of agile working methods
Those who decide to work agilely are spoilt for choice when it comes to methods. Kanban, Scrum or Lean Management are just a few of the keywords that are on everyone's lips. Often, it is Scrum with its precisely timed sprints and user stories that those in charge choose. Whether this decision was the right one sometimes only becomes clear after a long process of trial and error. How can such a mistake be avoided?
Decision criteria for agile development methods
There is no generally valid answer to this, but some criteria can help to make a reorientation in the middle of a work process. The best way to explain this is to use a negative example in the case of a choice between Kanban and Scrum. Because it is also true in agile working that mistakes are the best teachers.
In our case, the client was faced with the challenge of organising a team that worked at different locations and whose participants did not all speak the same language. In other words, the best conditions for agile working. The task was to further develop a product that was in operation. Therefore, the choice of agile method fell on Scrum. With its clearly structured blocks, sprints and firmly outlined requirements described in user stories, this method is very popular in product development.
Adapting the agile approach
In our case, however, exactly what is otherwise an advantage became problematic: the requirements, which were precisely tailored to the team, did fit the mandate to further develop the product. In addition, however, the team had to take over the ongoing operation and support. As a result, critical defects were repeatedly added to the already existing tasks, the processing of which could not wait until the next sprint. The workload of the individual team members increased, as they felt obligated to their commitment to the user stories.
An adjustment of the method became necessary. After careful consideration, the decision was made to implement the task with Kanban. From then on, both the further development and the ongoing operation ran without further problems. But why was the Kanban method better suited than the Scrum method in this case?
It makes sense to look at the fundamental differences in the methodology of the two approaches. On the one hand we have Scrum. Here, precisely specified scopes of work are defined for a certain period of time and the progress is communicated in the daily routine. Here, it is not planned that the requirements change in the course of a sprint or that more are added, which works wonderfully well with a precisely outlined task without "disruptive factors".
The Kanban method, on the other hand, is primarily about establishing a continuous flow of work. For this purpose, the individual work processes from the idea to the completion of the task are made visible in various so-called status columns. The starting point is usually a collection of prioritised pending issues, which are drawn up by the individual team members themselves. The ingenious thing about this is that only a certain number of tasks may be listed under the individual headings of the tables, i.e. it is not possible to start any number of new tasks before others have been completed.
Advantages of the Kanban method
This leads to tasks being completed, but unlike Scrum, it allows new requirements/ideas to be fed into the process. Of course, prioritisation of tasks and monitoring is necessary so that no "task corpses" are left on the way to completion. The product owner is responsible for monitoring the continuous process to ensure that no tasks are left undone.
Another difference is the focus of the dailies. While Scrum focuses on the team members, Kanban is more about organising the tasks and finding solutions to problems that arise.
More flexibility and faster work flow through Kanban
In our case, it became clear that Kanban had to be the method of choice because it fulfilled two requirements that were necessary for the successful implementation in the client's sense: it was possible to feed in newly arising problems and, by focusing on the workflow, it guaranteed that both the activities that could be planned in the longer term and those that were newly added were completed.
What we have learned from this is that it is important from the beginning to examine exactly which factors play a role in the completion of a task in order to find the appropriate method. In keeping with the spirit of agility and the fault tolerance implicit in it, the courage is required to revise and reconsider a decision that has already been made if it becomes clear after the application has been launched that one has made a mistake in the choice of method.
Resilient in times of crisis: Adaptive or rather agile?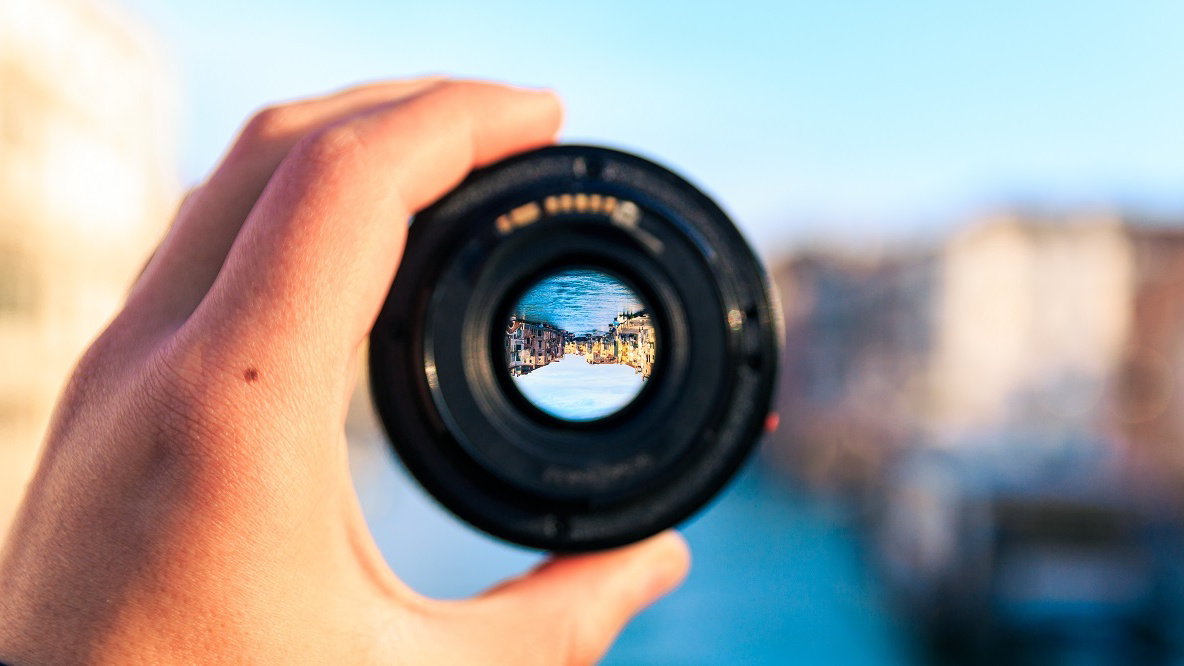 Companies must be able to react ever faster in the face of crises and rapid, disruptive changes. As with people, resilience plays an increasingly important role in this. But how can they achieve it?
How companies can position themselves for the future
 In a world characterised by crises and rapid changes, the concept of resilience is also gaining more and more importance for companies. But what does resilience mean in this context and how can the concept, which originates in psychology, be transferred to it? If you read up on the subject on the internet, two terms quickly come to mind: Adaptability and innovative learning culture.
Taking external factors into account
From these terms, it is not far to the buzzword agility. For a long time, agile working was seen as the magic bullet for making a company so crisis-proof that it could react adequately to the rapid changes so typical of our times and thus remain fit for the future. In the meantime, this way of working has lost its nimbus of being a universal remedy. What remains, however, is the need to adapt quickly to new circumstances in order to be resilient. But how can this best be achieved? This is where the topic of adaptive organisation comes into play. A one-sided perspective from which an agile way of working is introduced usually does not lead to the desired improvement. Instead, in the sense of systemic thinking, all systems, internal complexity as well as external circumstances such as competitors, market changes, wars must be considered and taken into account.
Resilient through a change of perspective
The decisive factor is therefore a change of perspective to the meta-level, i.e. a view from the outside of the company and its influencing factors. From this changed perspective, other possibilities arise and potential for improvement becomes visible. However, it is a fallacy that this potential can only ever be exploited by introducing an agile way of working. It is important to find the right means for your own organisation.  Because just because a method such as design thinking was the perfect solution approach for a topic, this does not mean that this approach will be the means of choice the next time. If we return to the initial question, it can be said that agile and adaptive are not mutually exclusive; rather, agility is a building block for creating an adaptive organisation.
However, the change from a classic or agile to an adaptive organisation can only succeed if it takes into account not only the external but also the human factors such as corporate culture, communication and the employees.
Balance between structure and flexibility
It is important to develop a balance between structures and flexibility. This is the only way to create a protected framework in which new creative spaces can open up and solutions can be found. In this way, a company can change sustainably and, in the spirit of resilience, protect itself against external influences. This process is never complete. Only when an organisation continues to develop is it protected in the long term against the disruptive influences of the outside world.
The conclusion to be drawn from the question of agile or adaptive is therefore that agility is usually part of an adaptive organisation, but its methods alone are not always sufficient; companies must always keep the big picture in mind when making adjustments and changes.
Agile transformation begins in the mind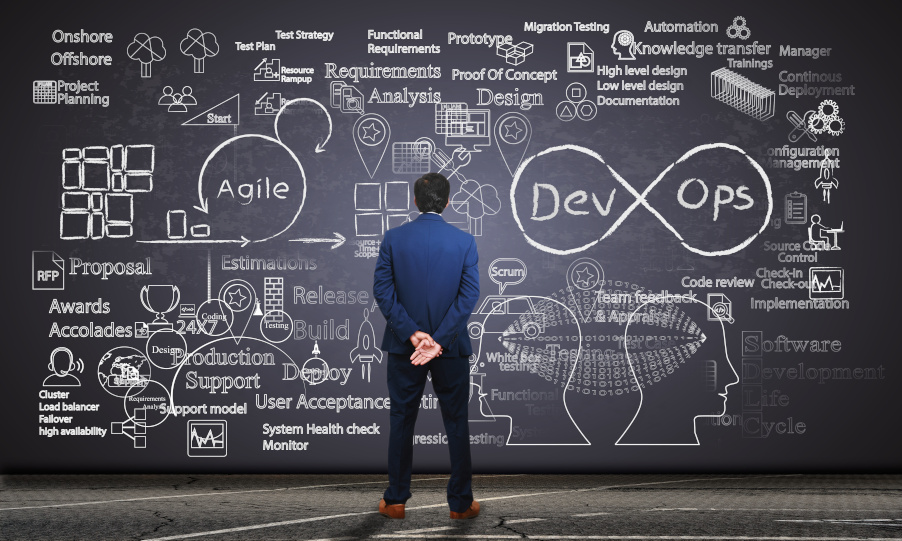 The topic of agility and agile transformation has arrived at most companies as an alternative to classic workflows. But to this day, some misconceptions persist among both proponents and critics of agile working.
The six biggest prejudices about agility
The topic of agility and agile transformation has arrived at most companies as an alternative to traditional work processes. But to this day, some misconceptions stubbornly persist among both proponents and critics of agile working.
Until today, many decision-makers in companies believe that working agile means that there are no fixed responsibilities. The result is organisational chaos that no one can keep track of. In reality, however, there are requirements that have to be met even in agile working. What is not specified is how these are to be implemented. The responsibility for this lies with the team. The advantage is that there is no basis for assigning blame and the focus is on solving the problem.
If I use agile methods, I am agile
Another misconception is that it is already enough to introduce agile methods such as Scrum or a Kanban Board in order to benefit from the advantages of agile working. But there is much more to agility. A prerequisite for the successful implementation of the agile transformation is that it is incorporated into the company's goals. Only in this way a corresponding agile mindset can develop among the employees and the company management.
Agility only works for software development and start-ups
If you start from this premise, it is also quickly clear that agile project management works in many areas. After all, agility is a matter of mentality and means above all that all employees are willing to take responsibility and to design and adapt their processes themselves according to the tasks to be solved require. This enables companies to react better to the ever faster changing circumstances.
Agile working is the answer to everything